Cascade Meadow / What We Do
Energy
Energy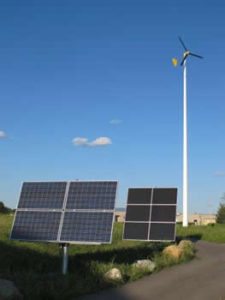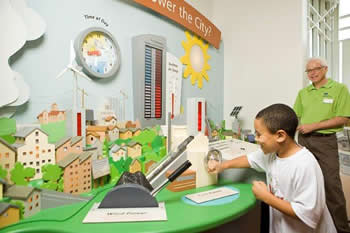 When it comes to energy at Cascade Meadow, we want to support a conversation about the many parts of this complex topic.
We think that this conversation should include :
Information on our energy sources
Energy conservation strategies
Discussion of renewable energy technologies and the challenges that come with them.
Energy Conservation
Energy conservation and the wise use of energy are two of the main principles in the construction and ongoing conversation at Cascade Meadow. These guiding principles are what will enable us to reduce the environmental impact of our energy resource production (such as pollution from burning fossil fuels) and keep energy rates affordable.
With the help of Rochester Public Utilities, Cascade Meadow was able to receive rebates on qualifying energy efficient projects within the facility. These helped to offset the higher expense of installing those more energy efficient options.
More Resources:
There are many good, local sources of information when it comes to conserving energy around the home or in a business.
Renewable Energy Technologies
In partnership with Rochester Public Utilities (RPU), Cascade Meadow employs several key renewable energy technologies.
Solar Photovoltaic (electricity)
Cascade Meadow features three photovoltaic (PV) arrays, all purchased, installed, and maintained by RPU, each demonstrating a different technology.
PV Station 1 showcases "thin film" solar cell technology, and is mounted on a rack system that tracks the sun as it moves across the sky.
PV Station 2 also tracks the sun, but uses a more common "polycrystalline" solar cell technology.
PV Station 3 has polycrystalline solar cells like Station 2, but rather than tracking the sun, the array is mounted on a rack that will be adjusted based on the season (the angle of the sun).
More Resources:
Rochester Public Utilities' Solar Rebate Program
MN Department of Commerce. Energy: Energy Tax Credits Page
Wind (horizontal & vertical axis)
RPU also purchased the two wind power generation technologies used at Cascade Meadow: a more common "horizontal axis" wind turbine and a "vertical axis" wind turbine. The horizontal turbine is mounted on a 100-foot pole to better access the more consistent winds high above the ground. It is expected to generate between 15,000 and 18,000 kilowatt hours (kWh) of electricity every year, which equals about what two average homes in Minnesota use annually (at an average of 700 kWh per month). The vertical axis turbine is mounted on a 23-foot pole and features a compact design more suitable for urban or suburban areas. The vertical turbine is expected to generate about 750 kWh per year, which is the equivalent of about one month's electricity for a typical Minnesota home.
Solar Thermal (hot water)
To meet its domestic hot water needs (sinks, shower), Cascade Meadow chose a system that uses the heat in sunlight to heat the water. The solar thermal array is made up of two 4 x 8 ft. flat plate collectors. It is unclear exactly how much energy the system will save Cascade Meadow; however, the monitoring system will allow us to determine energy savings after several months of operational data.
More Resources:
Rochester Public Utilities' Solar Rebate Program
MN Department of Commerce. Energy: Energy Tax Credits Page
Geothermal (indoor environment heating & cooling)
Cascade Meadow selected a high-efficiency geothermal heat pump system to provide in-floor heating and cooling for the building. The system transfers heat to and from the lake at Cascade Meadow. Uniquely, the hydrology of the site is such that the water temperatures in the lake are fairly consistent throughout the year, unlike the wide variations typical of other ponds. This is due to the water that is constantly flowing through the lake. Once the monitoring system is fully operational, we will track heating and cooling costs to compare with other structures built to current code standards.
More Resources:
RPU's Conserve & Save Program Rebates (includes geothermal rebate)
Live Data From the Cascade Meadow Building
Visit our renewable energy technology portal to see live and trending data from these systems in and around our building!
West North Central Region Averages:
Curious about how the average home in our region spends money on and consumes energy?  Check out the table below (Where did these figures come from? Click here).
 
Space Heat
Air Conditioning
Water Heat
Refrigerator
Other
Appliances
+ Lights
Energy
Expenses ($)
34.5%
10%
15.5%
7%
33%
Energy Consumption (BTUs)
46%
7%
19%
4%
24%
Heating and cooling account for about 53% of the energy use in a typical West North Central U.S. home, making it the largest energy expense (45% of energy expenses) for most homes.
Appliances and home electronics are responsible for about 40% of your energy bills.
Water heating can account for 19% of the energy consumed in your home, which represents 15% of your total energy expenses.
LOCATION
There's a lot to see in our building, so drop by or contact us by phone or e-mail.
2900 19th Street NW
Rochester, MN 55901
507-457-8699
rochester@smumn.edu