Rochester Campus / About Us
Awards and Honors
LEED® PLATINUM CERTIFICATION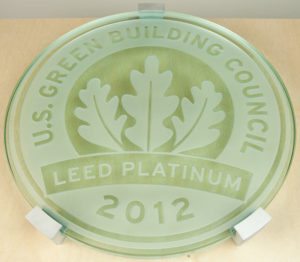 Presented in February 2012 to Cascade Meadow: This is the highest level attainable in the LEED certification program. At the time of the award, it was the first project in Rochester and only the ninth in Minnesota to be certified as LEED Platinum.
About LEED (Leadership in Energy and Environmental Design) Certification:  The LEED Green Building Certification Program was developed by the U.S. Green Building Council (USGBC) as a third-party verification of sustainable building practices.  The program's framework identifies sustainable building practices in six key areas:  Sustainable Sites, Materials and Resources, Energy and Atmosphere, Indoor Environmental Quality, Water Efficiency, and Innovation & Design.  In each key area, points are awarded, submitted to the USGBC, and then verified.  The point total determines the LEED certification level that is awarded: Certified, Silver, Gold, or Platinum.
2012 KINETIC PROCESS INNOVATION AWARD FOR INTEROPERABILITY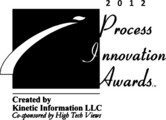 Presented in February 2012 to Kepware Technologies, Inc. for its support of a building automation system at Cascade Meadow.  In order to bring data from power production systems, building power consumption meters, and other building mechanical systems together into one database, Cascade Meadow looked to Integrated Technology Engineering, a local firm, and Kepware. Today data from three separate systems can be monitored from one central dashboard, providing instant information about the energy efficiency of the Center – information that's shared with visitors to the site and used for educational forums.
About Kinetic Process Innovation Awards: Founded by Kinetic Information LLC in 1996 and sponsored by High Tech Views, the awards recognize innovation in the application of information technology. Awards focus on the business benefits user organizations derive from their technology systems.
2011 ENVIRONMENTAL ACHIEVEMENT AWARD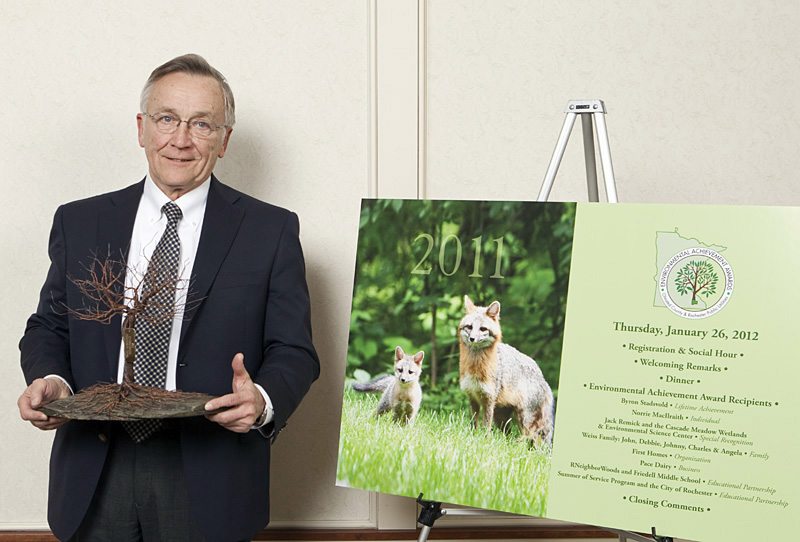 Presented in January 2012 to Jack Remick and Cascade Meadow by Olmsted County and Rochester Public Utilities to recognize vision in providing environmental education about sustainable communities, renewable energy systems, water, and wetlands.
About the Environmental Achievement Awards: The awards honor individuals, organizations, schools, and businesses that have made a significant contribution to environmental quality in any of the following categories: renewable efforts, conservation, energy, water, agriculture, education, and other.
2011 ICF BUILDER AWARD – LIGHT COMMERCIAL – FIRST RUNNER-UP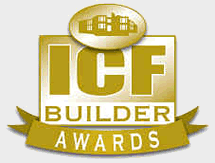 Presented in January 2011 to Cascade Meadow in recognition of its extensive use of insulating concrete forms. The project has also been recognized by the Minnesota Aggregate and Ready-Mix Association and the ICFA as one of the best examples of sustainable concrete construction.
About the ICF Builder Awards:  ICF (Insulating Concrete Forms) Builders present these annual awards in six building categories. ICFs create homes and businesses that are energy-efficient, fire-resistant, sound-proof, and durable.  Properly constructed, they are tornado and hurricane-resistant and stand up to earthquake, fire, and other natural disasters equally well.  Many homes conserve energy so well that heating and cooling costs are reduced by 50-75%.
LOCATION
There's a lot to see in our building, so drop by or contact us by phone or e-mail.
2900 19th Street NW
Rochester, MN 55901
507-457-8699
rochester@smumn.edu