T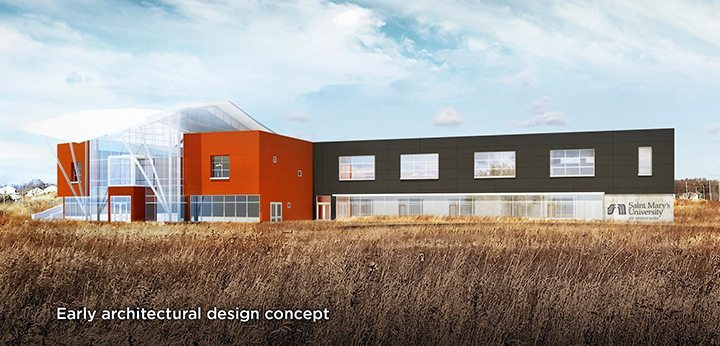 he Mayo Clinic board of governors recently approved a proposal to initiate development of a new physician assistant master's degree program through Mayo Clinic School of Health Sciences; the proposal is a collaborative effort between Saint Mary's University of Minnesota and Mayo's School of Health Sciences to create a comprehensive 3+2 Physician Assistant program to meet future patient needs in the area. The proposed program also includes a collaborative pathway for University of Minnesota Rochester students to participate in the program.
To house the physician assistant program, Saint Mary's University of Minnesota will expand its facilities. In addition to a new Science and Learning Center which opened spring 2017 on the Saint Mary's University of Minnesota campus in Winona, the university will expand its Cascade Meadow facility in Rochester.
The Cascade Meadow addition—expected to begin in late summer 2017—includes a nearly 10,000-square-foot space estimated to cost $4.4 million, which has been provided by Jack and Mary Ann Remick of Rochester. The Remicks' donation includes an additional $600,000 to be used for program development. Construction of the addition will begin immediately after the groundbreaking on Tuesday, August 15. Estimated completion is by summer 2018.
The Cascade Meadow expansion will support delivery of the physician assistant program and future allied health offerings. The classrooms and meeting spaces also will be used by Saint Mary's University of Minnesota adult students in other university graduate degree programs offered in Rochester.
According to Brother William, President of the University, the Remicks are inspirational champions of education and longtime supporters of Saint Mary's University of Minnesota. As residents of Rochester, the Remicks say they are dedicated to supporting growth in programming beneficial to the area, including gifts to Mayo Clinic, which is transforming into a global destination for health and wellness. Their gift will attract talented young students to this area, while helping to fulfill a need in the medical community. Mary Ann is chair of the Saint Mary's University of Minnesota board of trustees, having started her work on the board in 2004. Jack previously served on the board from 1999 to 2004. The Remicks established Cascade Meadow in 2011 and transferred ownership to Saint Mary's University of Minnesota in 2015.